About Ambassadors of Dhol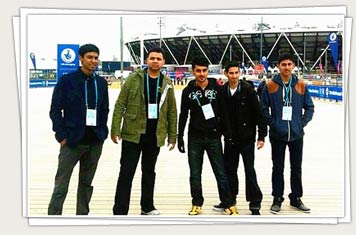 Established in 1995, Ambassadors of Dhol are a team of professional Dhol drummers from East London who have acquired over 15 years of exceptional training and experience. Our team is available across the UK and internationally for all types of events including music festivals, melas and corporate or private events.
Prithpal Sirjeet founded Ambassadors of Dhol whilst teaching the Dhol and Tabla for Local Government Community Education. As pupils advanced in their drumming skills, Ambassadors of Dhol was formed. The goal for the project was to simply provide high quality music education.
Ambassadors of Dhol had the honour of opening up stage events for the likes of Juggy D, Heera Group and playing live alongside JK and Foji. We have also performed at Newham Under the Stars and The Mayor's show on a yearly basis.
Each of our dhol players have their own unique flare when performing, a combination of unique styles putting together a show not to be forgotten.
Our helpful and friendly tutors also provide a dhol tuition service, allowing those who are interested in learning to play the dhol drum. We encourage students not only to evolve as brilliant drummers, but also as a member of the team.
From beginners with no experience to advanced level drummers who require mentoring, we differentiate the learning, so it can be applied to students of all abilities.
If you have any questions or would like further information, please do not hesitate to contact us.